No wonder Salesforce is rated as the best platform for marketing cloud. Because of its optimized customer journey, Salesforce marketing cloud which is one of salesforce marketing platform, beats its competitors. As a result, it is unique since you can track the consumer lifecycle across different devices with one integrated platform.
Among the Salesforce offerings, the Salesforce Marketing Platform is one of the most popular due to its data-rich platform and seamless interface that provides an understanding of customer journeys.
What is Salesforce Marketing Cloud?
The Salesforce platform consists of multiple clouds and modules. Each of these clouds addresses a particular business need like Customer service, cloud marketing, etc. Marketing departments looking to increase sales and improve customer experience can utilize tools within the marketing cloud.
With the marketing cloud, businesses can interact more effectively with current and potential clients. They get more sales by getting the right audience at the right time and through the right channels (SMS, social media marketing, emails, etc.). You can accomplish all this with the help of a Salesforce Marketing Cloud Consultant and carry real-time marketing findings.
How Can Salesforce Marketing Cloud Benefit You?
Salesforce Marketing Cloud offers a number of advantages. You probably already know a few of them, but let's go over the rest.
Data Management
Market Cloud uses tables (data extensions) to manage data. These tables can be connected to create a relational database, supported by SQL.
With SFMC's capability of storing various types of data and customizing your own data model, this is a significant advantage over competitors that support a fixed data model and are limited to importing certain types of data.
This is critical since it enables the SFMC to provide better complex audience segmentation and audience building.
Integration Capabilities
Integration capabilities are extensive in Salesforce Marketing Cloud, so multiple data sources can be integrated (yet another reason why Salesforce Marketing Cloud is so attractive). 
Apart from its anticipated connection to its Service Cloud and Sales Cloud (via Salesforce Marketing Cloud Connect), it is equipped with a variety of APIs, including SOAP API and REST API. You can utilize these APIs to augment your SFMC contact information, import content, and initiate triggered messages.
Third-Party Applications
Salesforce Marketing Cloud can be customized to meet your own specific business goals by integrating third-party applications, such as Salesforce AppExchange, to enhance its capabilities and align it with your goals.
For SFMC for other Salesforce Clouds, the AppExchange acts like Google Play Store or an Apple App Store. Furthermore, there are a number of 3rd-party products from Salesforce associates developed to enhance the functionality of SFMC beyond the AppExchange.
Get AI-Enhanced Performance and Prediction
What if your customers don't open, view, or pay attention to your emails, SMS, and other social media ads? Getting an accurate prediction of when to send emails to your clients and customers (i.e., when they're ready to view them) would be fantastic, wouldn't it?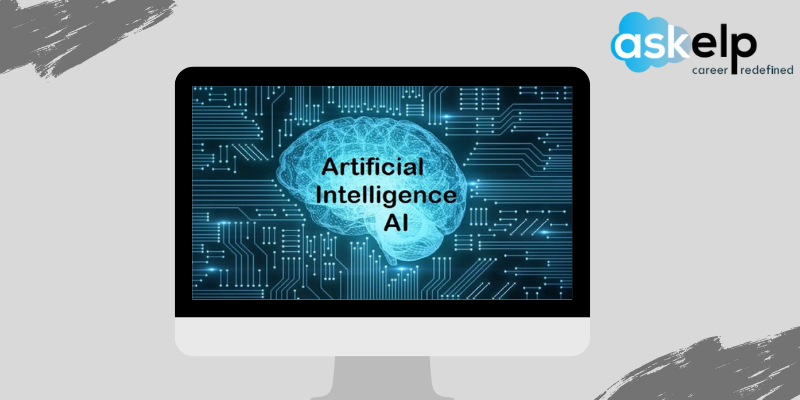 This is precisely what Salesforce's AI Einstein model does for you, and it is not just that. using AI, each customer's information will be predicted. Although technically, AI does much more.
A feature of Einstein that is very exciting is its engagement score, which uses AI to predict which individuals are most likely to engage with your marketing emails and messages.
Past Performance Tracking and Analyzation
Analyzing past performance helps in predicting prospective performance. In addition, it facilitates the correction of errors and the implementation of new strategies to improve performance.
A marketing team could do this manually for every step it takes, but it would be nearly impossible. But you can also track and analyze all your promotional actions using the 'analytics builder' feature of Salesforce Marketing Cloud.
Growth in Sales
Increasing sales is the ultimate goal of your brand, isn't it? If you use Salesforce Marketing Cloud, you can benefit from the features in Sales Cloud. A business's success is invariably determined by its data security and customer satisfaction. Marketing clouds offer both, as mentioned above.
Some Key Components of Salesforce Marketing Cloud
The foremost significant part is, how businesses can achieve the above benefits with the Salesforce marketing cloud. For businesses, Marketing Cloud allows you to develop and maintain a personalized relationship with each customer by creating tailor-made content for them. Let's take a closer look at each component of Marketing Cloud.
Journey Builder
The Marketing Cloud Journey Builder provides a visual mapping explanation. Develop personalized, multi-channel customer journeys for every step of the buying process.
Email Studio
Through email campaigns, email studios enable marketers to deliver targeted messages to customers.
Data Studio
With this tool, you can access customer insights and increase revenue by collaborating with other marketers or publishers. It's easier to create marketing campaigns that resonate with customers when you know more about them.
Social Studio
To turn social media followers into potential customers, this tool helps create customized social media campaigns. Listen, analyze, and engage your social media audience to enhance social media marketing. 
Advertising Studio
Managing acquisition, retargeting, and alignment of advertising campaigns is easy with an ad studio. Create customized advertising by leveraging your CRM and marketing data.
Mobile Studio
By using customized SMS, group messaging, and push notifications, you can engage customers on the move. Delivering time-sensitive messages to customers' mobile devices, where they consume media most often, is the best way to reach them.
Interaction Studio
It is an Engagement tool that tracks, visualizes, and manages real-time customer experiences. Its goal is to help you deliver the right content at the right time during the customer journey.
Salesforce DMP
With Salesforce DMP, previously known as Krux, marketers can create comprehensive customer profiles using Salesforce contact information and other external sources. This results in improved customer engagement as well as improved business results.
Final Thought
So far, We have got familiar with the Salesforce Marketing Cloud as a powerful marketing tool for enterprise-level businesses.  Your marketing campaigns will change completely, and your strategies will take on a new perspective.
However, Adapting to Salesforce solutions requires a Salesforce partner who can assist you in implementing Salesforce Marketing Cloud.