Salesforce has been consistent in the CRM market for more than twenty years. The CRM platform has kept re-inventing itself to stay in sync with the ongoing trends and help organizations manage their customer records in the best way possible.
In 2022, more and more businesses are moving towards cloud-based solutions and are driving digitization. This has increased the demand for skilled Salesforce developers.
If you are well-versed with the platform and can provide your expertise to help businesses attain their objectives, you can build a good career in Salesforce.
However, unlike most domains, building a career in Salesforce does not require you to have a specific degree or educational qualification. While having a background in areas like computer science is an added advantage, anyone can become a Salesforce professional if they are able to acquire the required skills.
If you want to secure a job as a Salesforce professional, you have multiple designations to choose from and a plethora of resources to use for getting yourself trained. It is therefore important to follow a learning path that best suits you.
A good learning path would help you climb the ladder of hierarchy and build your career in Salesforce. Based on this, you can demand a robust salary based on the ongoing pay scale for Salesforce jobs in the market, which is fairly high at the moment.
While there are several Salesforce jobs you can aim for, we would discuss the learning path and pay scale for becoming a Salesforce administrator, developer, and consultant in this article.
Learning Path And Pay Scale For A Salesforce Administrator
Learning Path
If you enter the world of Salesforce, becoming an administrator is arguably the best option. While it is a highly respected job and gives you a good position in an organization, becoming a Salesforce administrator opens up doors for a lot of other Salesforce jobs you may want to secure in the future.
Some of the best Salesforce developers and architects in the industry start as admins and work their way towards their ultimate position in the hierarchy. This is because becoming an administrator requires you to have good knowledge about all the different aspects of the CRM platform.
A Salesforce administrator is a professional who needs to be well-versed in the business and technical aspects of implementing and running Salesforce. The best and the most efficient way of becoming a reputed Salesforce admin is to get certified.
There are two major Salesforce certifications for administrators – Salesforce Certified Administrator and Salesforce Certified Advanced Administrator. Start your journey of learning about the CRM platform via online resources like Trailhead, expert articles, dedicated blogs, etc.
Becoming a certified developer would provide you with an official stamp of approval by the company regarding your expertise, making it easy for you to get a job as a Salesforce administrator at any reputed company.
Pay Scale
Talking about the pay scale of an admin, the average salary of a junior Salesforce administrator ranges from $90,000 to $111,500.
On the other hand, senior Salesforce administrators can earn around $111,500 – $144,500 for their services. Getting certified can always increase your chances of getting paid more.
Learning Path And Pay Scale For A Salesforce Developer
Learning Path
Essentially, the job of a Salesforce developer is on the same lines as that of any software developer. The only difference here is that Salesforce developers are dedicated to developing a cloud-based CRM platform based on the requirements of the clients.
To become a Salesforce developer, it is very important to be well-versed with all the technical aspects of the CRM platform. From Apex and Visualforce to Lightning Web Components, a Salesforce developer needs to be adept in a range of different technical concepts.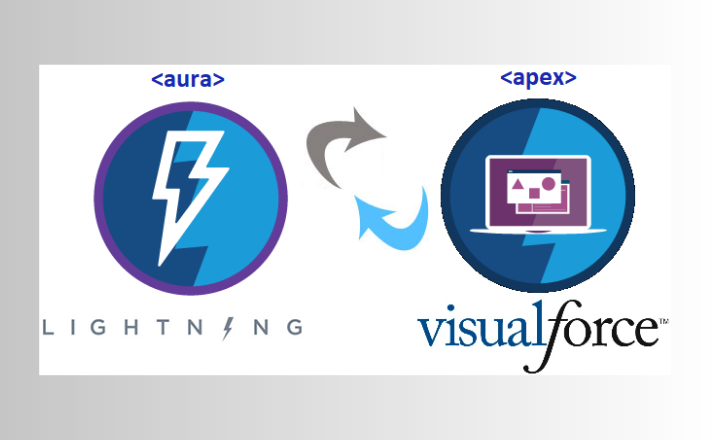 For becoming a Salesforce developer, it is important to garner experience in the field of coding and programming. Make sure you have a good knowledge of test-driven development (TTD) to become a successful developer. Companies looking for senior Salesforce developers often require candidates to have worked on at least one full software development cycle.
Just like a Salesforce administrator, a Salesforce developer can enhance their career by getting certified. You can choose to get a Salesforce developer certification of your preference to have a better command of your skills.
Pay Scale
Becoming a Salesforce developer would guarantee you good pay as the position is in high demand across the world. On average, the salary of a junior Salesforce developer ranges from $99,000 to $127,000.
On the other hand, the average salary of a senior Salesforce developer ranges from $127,000 to $ 175,000. Getting certified can always help you get a better salary.
Learning Path And Pay Scale For A Salesforce Consultant
Learning Path
It is safe to say that a Salesforce consultant is the beating heart of any implementation project. They are professionals who have complete knowledge of the platform, from initial ideation to final execution.
For becoming a good Salesforce consultant, you will need to understand the technical, managerial, and business-oriented aspects of Salesforce. Essentially, you will need to become a Jac of all trades by getting yourself skilled in multiple areas regarding Salesforce.
You can start your journey by working as a Functional Consultant for a tech firm to get a good perspective on software consultancy. You can also obtain certification as a Salesforce consultant to solidify your reputation and increase your chances of getting hired.
Along with technical and managerial skills, a Salesforce consultant also needs to develop good presentation and interpersonal skills as they are required to interact with multiple stakeholders on a regular basis.
Pay Scale
On average, the salary of a junior Salesforce consultant ranges from $115,000 to 140,000. On the other hand, a senior consultant can make anywhere between $140,000 and 150,000 for their services.
The Final Word
While there is no objective learning path for becoming a Salesforce professional, it is important to start by learning the basics and having exposure to similar areas before taking a plunge into Salesforce.