There is no denying that a career in Salesforce can lead to some very lucrative pay. The highest paying Salesforce careers combine a wealth of Salesforce skills with the fact that the platform has a hugely positive impact on businesses and can be appropriately administered, implemented, or developed.
Starting as a junior administrator, consultant, or developer in the Salesforce community can be an excellent way to get your feet wet in the platform world. Once you've been working for a while, you'll have many options for pursuing a rewarding career.
What is a Salesforce Developer's Job Description?
When it comes to managing customer relationship management (CRM), Salesforce is a cloud-based SaaS provider. For businesses of all sizes, it can integrate with third-party apps. Simply put, it saves time and money that could be better spent on new ideas and strategies. Salesforce salaries in India are some of the highest in the world because of the high demand.
The Salesforce developer's job description is to create cloud-based solutions for customer relationship management and improvement. They are in charge of developing, creating, and implementing cloud-based applications that efficiently analyze and distribute customer data.
Salesforce Developer Skills
Below are the Salesforce developer skills that are required:
It aids in the evaluation of your customer's requirements and the creation of custom software solutions.
Showing customers how the apps work or giving clear instructions to subordinates and team members will help you better convey your message.
Having a working knowledge of computers is a must.
At some point in their career, every good developer must demonstrate their ability to work well in a team.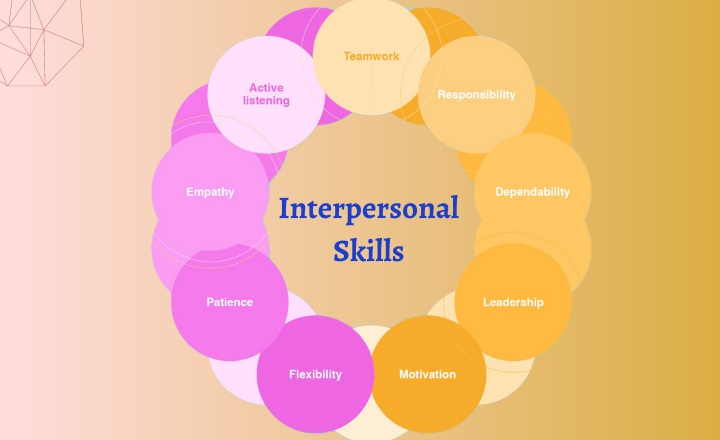 As a developer, dealing with issues is your bread and butter. For developers, you can expect problems to arise at every stage of software development because you oversee the entire process.
Creativity and attention to detail are valuable traits for a successful Salesforce developer. For example, when faced with a problem or a workaround, it is common for developers to be asked to think creatively outside the box. Small details abound in software development and failing to notice one could lead to a much more severe problem.
What Factors Lead to a High-Paying Salesforce Job?
A large salary (or any salary, for that matter) is typically compensated due to various computing factors. Experience, certification, location, area of expertise, and specialization are essential in landing a well-paying job at Salesforce.
1. Experience
When it comes to getting a good salary for salesforce developer, experience counts just like it does for any other type of professional. Because of the increased responsibilities and difficulty of the work, a salesforce professional who advances from a junior to a senior architect or consultant will be paid more.
As a Salesforce employee, you are likely to make more money than someone who works for an agency or a company that uses Salesforce.
2. Certifications for Salesforce
In addition to advancing your professional prospects, obtaining Salesforce certifications demonstrates your knowledge and expertise in specific application areas. While the price of a Salesforce certification varies depending on the level of knowledge and specialization.
3. Location
Because of the high demand for Salesforce products and the wide spread of their use, where you work as a Salesforce professional affects salesforce developer salary in comparison to their counterparts in Europe, Asia, and other parts of the world, Salesforce employees in the United States and Canada earn significantly more money.
In 2022, a Salesforce Architect in New York City will earn an annual salary of 185k, while a Salesforce Architect in Europe will make 158k, according to a salary review.
4. Areas of Specialization and Expertise
These positions require the most advanced technical skills, as well as those that impact the overall success of a company, such as the Sales Vice Presidents.
As an example, a Salesforce Project Director who has extensive product development experience and has worked as a Solution Architect in a multi-cloud environment will be a valuable asset to any company.
Some Best-Paying Salesforce Jobs in High Demand: You Need to Know
1. Project Manager 
Salesforce implementations are overseen by project managers, who make sure that they are completed within budget, on time, and within scope. The best project managers have a mix of technical and soft skills, so they can work with the team to solve problems and deal with all stakeholders.
Salesforce Consultancies typically employ project managers, but end-users can also hire them.
2. Pre-Sales Consultant 
As a skilled position, pre-sales consulting serves as a link between the commercial and technical worlds. Typically, this position is a part of a sales team tasked with promoting a product or service.
As a salesperson's right-hand man or woman, a pre-sales consultant is responsible for gathering information about the prospect's business and technical needs and building and delivering a demo. A pre-sales role is typically found in product companies like Salesforce and AppExchange apps and Salesforce consultancies selling their services.
3. CRM Manager 
A Salesforce CRM Manager is similar to a Salesforce Administrator. But in larger Salesforce implementations, CRM Managers are usually in a more senior position.
Mostly, they'll be in charge of a team and will be heavily involved in the company's overall customer relationship management (CRM).
4. Functional Consultant 
Functional consultants implement Salesforce's products. Salesforce consultancies are the most common place to find these positions. A Salesforce consultant will be expected to identify the customer's needs and then translate them into Salesforce solutions before implementing them using declarative point-and-click tools.
5. Future Scope in Salesforce
Getting a job at Salesforce, one of the most sought-after firms in the market today, could provide stability for years to come. One apparent reason why these positions are in high demand is that they pay well.
As a Salesforce developer, you can expect to use code to make enhancements to the software's functionality. To put it another way, an individual with a bachelor's degree and five years of work experience can expect a monthly salary of more than Rs. 100,000.
Final Thought
Some very lucrative salaries are available if you decide to pursue a career in the Salesforce ecosystem, which may require you to have both business and technical expertise. As a Salesforce employee, you have the opportunity to rise to one of these high-paying positions with a passion for solving complex business problems and implementing business improvements.