In this guide, you can acquire knowledge on Incident Management in Salesforce. Before that, Making decisions amid catastrophic events and man-made emergencies can be difficult and confusing. Real-time intelligence, active collaboration, and near-zero-time mobilization of reaction teams are required to manage the crisis effectively.
Thanks to LTI's E2MS, a Holistic Disaster Planning & Incident Response Solution, businesses and organizations can do this. It actively prepares you for multiple event scenarios, speeds up resource mobilization, and effectively coordinates responders and stakeholders for containment and recovery.
Important Differences
Real-time visibility during the most important initial 48 hours is made possible by a source of truth for scenarios, resources, and assets.

Tracks a transaction from beginning to end, from purchase to payment, compiles, arranges, and reports your facts hourly and daily, including legally required reconciliations.

The solution is cloud-based, extremely scalable, secure, and extensible.

Changes rapidly using clicks rather than code.

Newest capabilities, such as analytics, IoT, and artificial intelligence.

Simple, device-independent software.
Principal Advantages for Clients EM Management of the Team and Event Planning
Costs for planning and drilling can be cut by up to 50%.

Reduce training expenses by 75%

Event mobilization leaders and professionals are available 365 days a year.

Enable collaboration and real-time situational awareness while traveling to the event

Reduce the number of fatalities, serious injuries, and environmental and commercial property damage

Reduce recovery time and expenditures by 20 to 80 percent

Response to incidents and recovery

Reduce non-core activity by 25–75%.

Reduce fraud, waste, and abuse-related leaks by 15% to 50%.

Reduce the expense of legal discovery and litigation by 10% to 80%.
Our end-to-end solution architecture limits loss of personal property, lowers the number & severity of the injury, prevents loss of life, and lessens the impact on the environment and the economy.
Salesforce's Winter '22 Release included the introduction of Incident Management. Its Service Cloud service already includes the capabilities so businesses can use it at no additional charge.
We are all aware of Salesforce's Case Management feature. Using case management, businesses can systematically register, handle, and resolve customer concerns and complaints.
But what if a widespread service disruption caused these complaints to be made? Major outages and supply delays can be brought on by bad weather. Or a technical issue might shut down your online store. Wouldn't it make logical sense to have a good and streamlined method to handle issues and an organized approach to handling client cases?
Salesforce's introduction of managing risk
Organizations can detect significant disruptions, investigate their causes, streamline the operational and incident management processes, assign tasks to the appropriate experts, and cut downtime using disaster response (founded on the Incident Management ITIL framework). Similar to how case management might be used.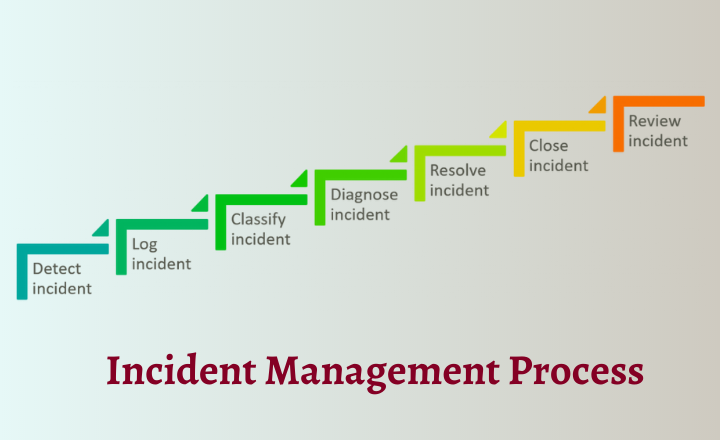 Benefits of it include:
Providing agents and ambulance crews with a central location to track the incident

Having a single console that makes it simple to track and connect events, cases, and clients
This manual will include:
Incident Management Framework and Facilitation

Turn on incident management in Salesforce's setup section.
1. Providing Users with Access
Give people permission sets or profile access to Incident Command objects. In-App Manager, include the object tabs in your app.
2. Posing a Situation
Make an incident and connect it to the situations that your clients or business partners have reported.
3. Keeping a Problem Log
Log the issue determined to be the incident's cause as you begin your investigation.
4. Making a Change Request
When the issue has been located, you might need to take certain actions to fix it. Create a change request to describe the specifics of the improvements and organize their implementation.
5. Establishing Knowledge Article
Additionally, it is advised as a best practice to write knowledge articles to record the specifics of the incident, issues, and modification requests.
What We've Noticed?
Findings and opinions regarding the functionality as it stands and any holes:
Model for Incident Management
The following new norm objects have been introduced by incident management.
Incidents

Problems

Demand for Change &

Other Connected Items

Salesforce

Incident Management System

Advantages
The ITIL Incident Command architecture helps enterprises monitor significant disruptions, examine the root causes, improve service operations, and delegate work to qualified professionals to reduce downtime. It offers the following advantages:
We are centralizing event management and monitoring for agents and response teams.

Using the single console, you can keep records of cases, issues, and clients.

a methodical strategy for locating and responding to problems

Keep service level agreements up to date (SLAs).
Step-By-Step Guide For Salesforce Incident Management
Make incident management possible.
granting people access to incident handling
causing a commotion
registering the issue
linking the problem to the incident
What would be the following actions for Salesforce incident management if any issues needed to be resolved:
Step 1 : Making a modification request as the first step
You can use change requests for granting service teams to carry out the necessary procedures and ensure that the problem or incident does not recur after the senior management has located and fixed the problem. To create a modification request for an issue, follow these steps:
Step 2 : Go to the issue and choose a change request.
Select New.
Complete the required fields.
Choose from a picklist for status, priority, effect, and risk level.
Press Save.
Connect the change request to the incident ticket in step two.
Navigate to the associated tab after selecting the occurrence.
Click New under the change request-related issue.
Choose a different relationship type based on your needs.
Press Save.
Step 3: Connect the problem ticket and the change request
Navigate to the associated tab after selecting the problem ticket tab.
Click New under the change request-related issue.
Choose a different relationship type based on your needs.
Press Save.
After identifying a problem and connecting it to the event, you can work with stakeholders to resolve it. Make careful to record the changes and create a change request to plan how to execute them.
Therefore, events will be less likely to affect activities, leading to enhanced performance by utilizing Salesforce incident management. Additionally, by offering quicker identification and resolution, it will aid in preventing the creation of innovative issues. Additionally, it enables businesses to use their resources more effectively depending on the type of incident, whether human, tangible, or intangible.