The most common way to know your way with the Salesforce marketing cloud is to know where its true value lies. Salesforce is the world's number one CRM system.
It is a platform that helps the users connect in various ways. SFMC which is the salesforce marketing platform plays its role as a tool in the marketing field and customer connection. Works like data storing and managing, supporting different marketing roles, and pre or post-channel campaign is supported by SFMC.
In this article, you will learn all essentials to start salesforce cloud marketing implementation and its multiple benefits. These tips will surely help by saving all time and creating a better understanding.
10 Must Things To Do With Salesforce Marketing Cloud
1. View of the Customer and Their Story
Today a customer expects to deliver their experiences to all over the departments. SFCM secures the centralization of every interchange in one single system which is known as the 'single view of the customer'.
Salesforce marketing cloud integration offers a great personalized customer interaction service while protecting the customer's privacy in every way. That's the reason these customer interchanges are centralized in one system, let's go through that individual's history. The staff varifies which product, the purchase date, reasons for purchase, and if the customer contacts.
2. New High-Value Sales Needs
Salesforce marketing cloud creates profiles similar to your past customers along with all of the present aspects. Thus you have the chance of marketing to the most potential customers out there. You can go through their profile and all social media accounts to know their interests.
Marketing campaigns which is one of the most effective ways to give you all approaches to a high valued deal. SFCM lets you close deals way faster and finds the most profitable communication.
3. Fast Building Apps
The employees steal a few small moments to conduct business matters. In this fast-growing century, it would be more convenient for these staff if this process could be adapted into custom-built smartphone apps.
SFCM along with Heroku lends you a hand to build these no and low-code apps. You don't have to sign expensive deals with the in-house developers. Salesforce marketing cloud features have proved the increase the overall productivity rate, staff, and customer experiences.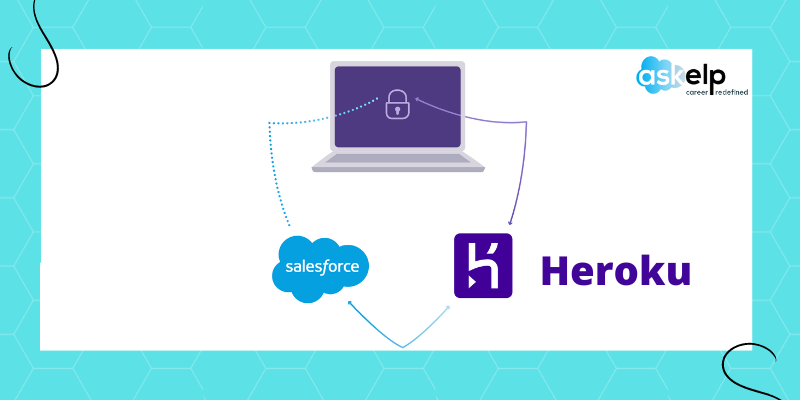 4. Competitive Advantage for All Sizes of Business
What is the size of a business, doesn't matter. Salesforce marketing cloud gives all of these businesses good customer service and advantages. Social network businesses should guarantee an easier livelihood for the customers. This growing sector has proved to give 37% lead with 54% better service to their customers 
5. Personalized Services
According to salesforce cloud marketing, 75% of the total number of customers anticipate better use of recent high technologies. Customized services and significant customer experiences are highly preferred which is mostly expected from small businesses.
This digital 23rd-century affects the internet service system vastly. This is why big companies are offering greater personalized assistance similar to small influencers. Qualities like automation, artificial intelligence, interactive systems, and data analysis helped Salesforce maintain these Personalized services.
6. Create Online Communities
Constructing an online community maintains a good balance between man and artificial systems. The Salesforce marketing cloud gives you a good interaction session, in a single spot where customers are free to seek answers to their questions and held an interactive discussion over ideas and products.
This community-building system doesn't only refer to creating services and outcomes but also that service representatives are free to go through other matters to get better recommendations from their customers.
7. The Notion of Artificial Intelligence
A better brand makes a good relationship between the service and the customer to make them comfortable. That's where comes the concept of AI, which makes the business a greater experience for the customers. Einstein which is an AI of salesforce, stores all data of every particular service detail to a length where it is imprinted even before the customer has noticed it.
This particular salesforce marketing cloud integration service can be intimidating but applied easily within any type of business. It is way smarter and foretelling of the customer services, which makes it a smart choice for all platforms.
8. Voice Technologies
The start of high voice tech made a great impact on corporate and home systems. This vast and easily used feature spread through the business sector. Einstein intelligence was implanted into Amazon's voice system, resulting in great success for CRM.
The service agents do not have to spend several hours on call because this voice technology system will transcript all calls in a few seconds by pinpointing all keywords.
9. Shared Customer Service Inbox
A shared customer service inbox is one of the best salesforce marketing cloud features. This helps in giving you insight into the data left by the customers. It is always better to know what, when, and why about any query of a customer beforehand to make decisions.
The cases can be dealt with easily with proof in hand to avoid difficult situations. Thus salesforce can give answers to the questions of the customers at a lightning speed rather than uselessly going over several hours on emails and inboxes.
10. Connection with the Customers
The goal of salesforce cloud features is to connect with global customers. It aims to make a good impression on the customers and surpass their expectations.
It aims to make the customers satisfied so that they can patron your business. To skyrocket the sales cycle, you need to gain customers with secure business transaction services available. Salesforce has proved himself to customer satisfaction in every way. So make all these customers your top priority.
Final Thought
Salesforce is an extended domain to explore itself. There is so much to learn. We hope that these tips on the benefiting values of salesforce will help you learn certain details related to the Salesforce cloud.
Whether you are hoping to become a salesforce adviser or an experienced professional, learning Salesforce Cloud will surely help you in your career advancement. Start by learning the basics and take online certification courses from Salesforce. Later, implement the above-mentioned tips while working with Salesforce Cloud.