Today's advancements in digital marketing would have been unthinkable just a couple of decades ago. Marketers manually collected and managed leads, which was adequate but had its own set of issues. Initially, it took a long time to respond to requests, and it was challenging to do so quickly. To add insult to injury, it took up a lot of time, detracting from personal and professional priorities. Then HubSpot CRM and other CRM systems came along, and the game was completely flipped. In this blog, you can check the 8 Features of HubSpot that helps to all the businesses.
Why is HubSpot the Best?
In the current highly competitive business market, a lot of companies are looking for free services that will help them improve the productivity of their sales process.
This strategy is utilized by customer advocates in order to disseminate information regarding a product or service.
The HubSpot CRM platform offers limitless, risk-free usage at no cost. It is not difficult to keep track of the data you require in order to improve conversions and generate a greater number of leads.
HubSpot has a central database, users can coordinate their marketing, sales, and customer care activities to deliver best-in-class experiences to their customers. Other CRM software doesn't have this feature.
When you place a high value on your CRM, you'll see an increase in client retention and a consequent improvement in customer happiness. However, here are ten reasons why Hubspot is superior to other CRM systems and providers.
8 Features of HubSpot
1. For Various-Sized Organizations
Overwhelmingly, organizations with less than 200 employees have expressed their desire to implement an Inbound marketing approach for their business. Whether a company is B2B, B2C, non-profit, or any other type of business, the primary goal is to increase leads and convert them. It's easier to verify ROI with HubSpot's detailed data, allowing for larger budgets for each new month/quarter.
2. HubSpot Improves Sales & Marketing
Both sales and marketing are tightly intertwined – they are braided together. To realize the benefits of inbound marketing, sales and salesforce marketing must work together harmoniously due to their combined impact on any firm's profitability.
It's up to your sales team to assist you in turning the leads you acquire through marketing into lucrative clients. Regarding SMARKETING (Sales + Marketing), Hubspot has a significant advantage over another CRM system. HubSpot live chat feature also helps in this SMARKETING.
3. Choices for Customized Pricing
Professional-grade software, such as Microsoft Office and Adobe Creative Suite, has a high price tag. Yet, they are nonetheless important because of their enormous use and powerful applicability in any firm.
HubSpot's pricing structure is more competitive and gives better value when compared to other platforms in the market with equivalent capabilities. Even though HubSpot demands a one-year commitment up front, the three different plans and a wide range features of HubSpot ie, add-ons allow you to customize your investment by only paying for the capabilities your company truly needs.
4. Accessible No Matter Where You Are
HubSpot is a SaaS (Software as a service), which means you can access your account from any browser, on any device, and anywhere in the globe with a working internet connection. Without the need for additional software or downloadables, working "out of the office" is now more realistic and convenient than ever before.
5. Ease of Use and Comprehension
Regarding simplicity and ease of use, HubSpot is the clear victor. Hubspot's menu dropdowns are responsive and easy to navigate, no matter how fresh you are in the field of inbound marketing or automation software.
Hubspot's Connect Partners ensures that its software interfaces with prominent tools and programs extensively used in most industries since they understand the present technological landscape and how businesses require tech tools to succeed.
6. A Plethora of Integration Options
Zendesk, AdRoll, Wistia, Snap Engage, GoToWebinar, salesforce CRM, FreshBooks, and more are all supported by Hubspot Connect Partners, which provide connections for dozens of the most popular tools.
HubSpot has also made it simple for developers to create their integrations. Moreover, there are numerous benefits to becoming a HubSpot Connect partner, including access to an extensive API and their support team.
7. Collaborative, Comprehensive, and Visually Explanatory Reports
HubSpot would be one of the wealthiest CRM software in the world if data were a currency. From the number of page visits and blog subscribers to the leadership behavior and page performance, CRM Hubspot provides comprehensive and visually appealing reports.
You can get notifications on just about any metric you can think of. Even better, most of the most requested reports are readily available and can be automatically emailed to you or a colleague at a particular time.
In addition, you can construct custom reports depending on characteristics such as actions, properties, website performance, and contact behavior. This is the cherry on top of everything else. Custom dashboards can be created for specific teams within your organization, ensuring that only the information relevant to their role is available to all users.
8. Active in the World's Largest Social Network
Hubspot claims to have the world's largest community of marketing software users. The smaller communities from their rivals are active users at Inbound.org if you're willing to dig a little deeper.
Known as "INBOUND," Hubspot's annual conference highlights the company's forward-thinking culture and impressive technological prowess. At the conference, business owners and enthusiasts can meet, network, and create new prospects for their companies and careers.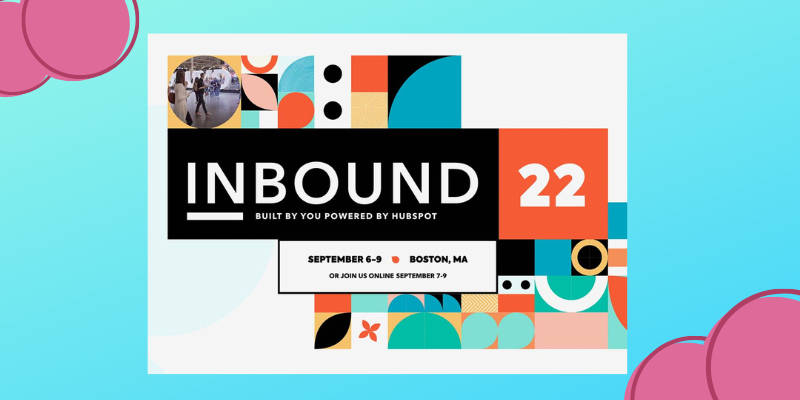 INBOUND is the largest conference for entrepreneurs, marketers, and others, with speakers like Gary Vaynerchuk, Rand Fishkin, and Alec Baldwin.
Final Thought
When it comes to software for inbound marketing, HubSpot has a firm grasp on the lead position. Numerous businesses and organizations across a wide variety of industries have discovered success with the features of HubSpot. Despite this, altering one's routine isn't always the easiest thing to do.
As soon as you have mastered it, there is no limit to what you are capable of accomplishing since the sky is the limit. Through the use of HubSpot CRM, you are able to improve the overall operations of your organization, in addition to raising productivity and encouraging expansion.